Starts Hear
Raising awareness about the importance of newborn hearing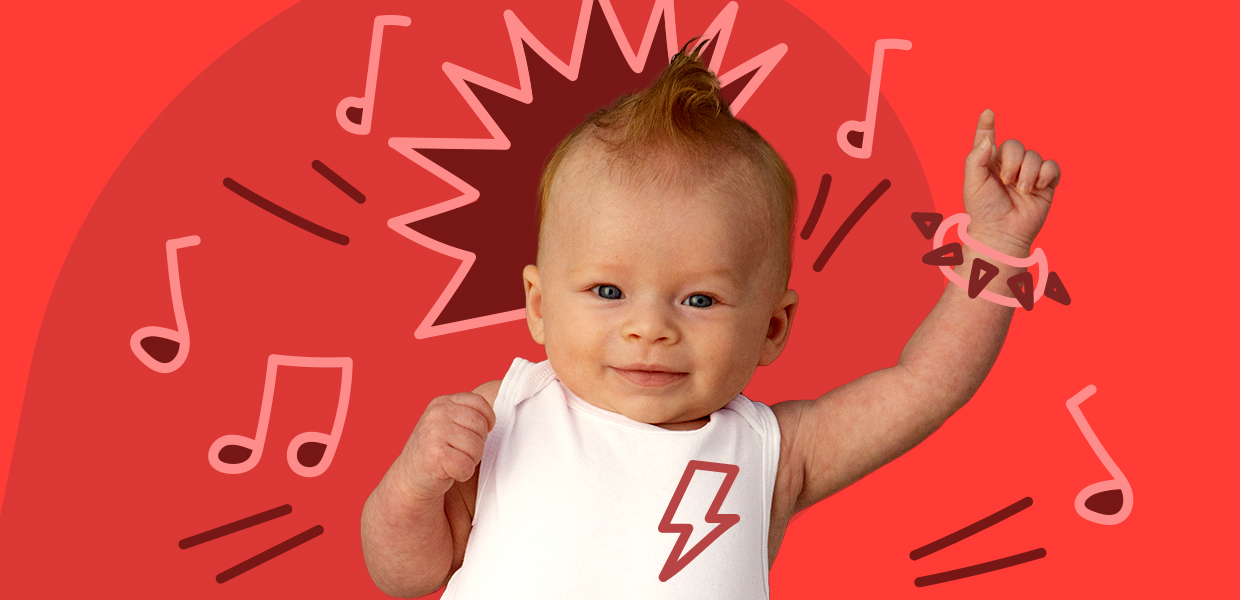 Services
Audience Insights
Branding
Visual Identity System
Awareness Campaign
Website
Video Production
Collateral Design
Linear Awareness Tracker
Newborn hearing is a critical part of brain development. And even though hospitals screen for it, it's just not on new parents' radar of things to worry about. Issues with a baby's hearing are often missed or ignored, delaying important developmental milestones. FiveStone partnered with Hearing First to raise awareness about the importance of newborn hearing and help babies get a timely hearing diagnosis and the support they need. Background


A quick response is key to long-term success
The sooner a baby is given access to a rich language environment, the better their chances for developing grade-level literacy and reaching their full potential.
FiveStone's research identified that when moms understand the link between hearing and brain development they are more likely to pay attention to their baby's hearing and quickly follow up if there are any issues.
Insights and Approach


Breaking through the new parent fog
Of course, pregnant moms have a lot going on and even more once the baby arrives. So, it's easy to miss information about newborn hearing.
FiveStone developed an awareness campaign strategy to breakthrough to expectant moms at key moments in their pregnancy and postpartum journey. The strategy was grounded in research-driven audience personas, journey mapping, segmentation, marketing and communications plan, and measurement framework.
We then brought the strategy to life with a robust creative platform, pilot launch, and a national campaign. Our work included ideation and concepting, full creative production, multi-channel asset development, and website.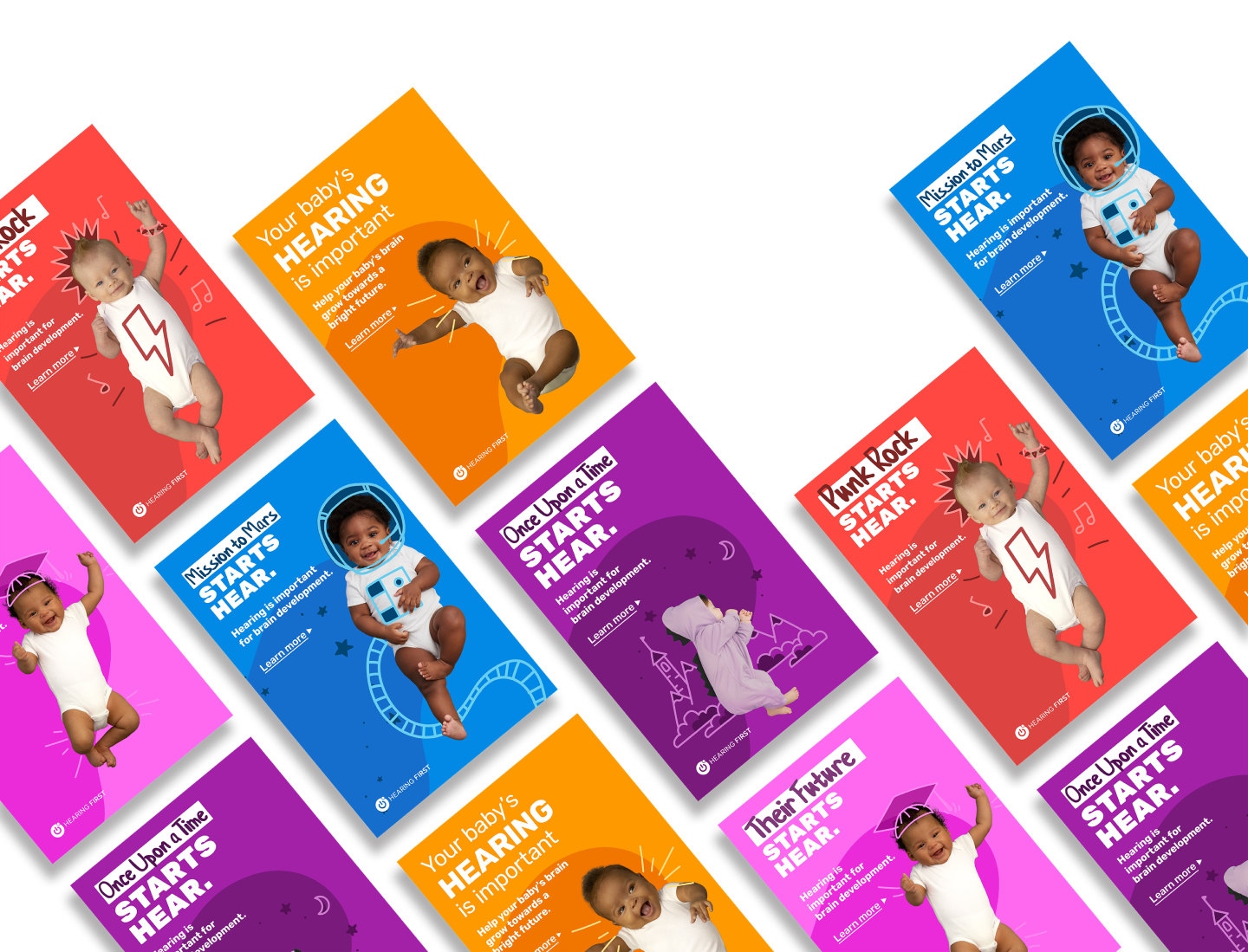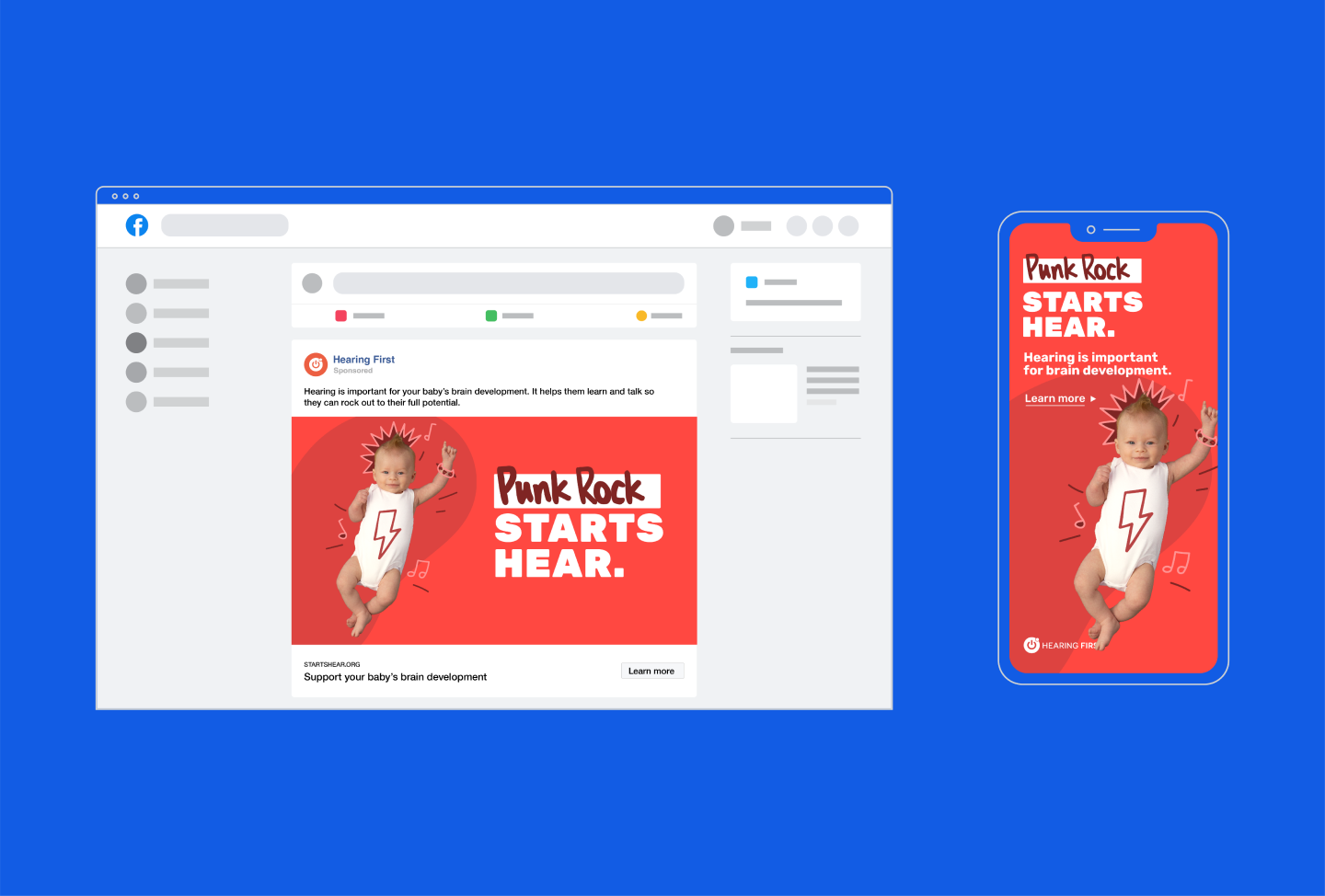 The Campaign


It all starts with hearing
Mom's minds race with the endless possibilities for their child. And, while the future is unknown, every mom dreams of a hopeful future.
The campaign mirrors moms' dreams by featuring babies in fun and playful contexts that represent a potential future. The creative elevates the role of hearing in newborn brain development and possibilities for the future.
A rich resource to guide parents
The campaign guides moms along a journey from awareness of the importance of newborn hearing all the way to a hearing diagnosis for their child. FiveStone designed and built a digital hub for additional information and resources.
A changed mindset
In the first year of the campaign we saw compelling results.
increase in expectant moms' awareness of the urgency of newborn hearing
FiveStone is also running a linear awareness tracker— indicating consistent increase in awareness of the importance and urgency of newborn hearing among the target audience.